In stock now!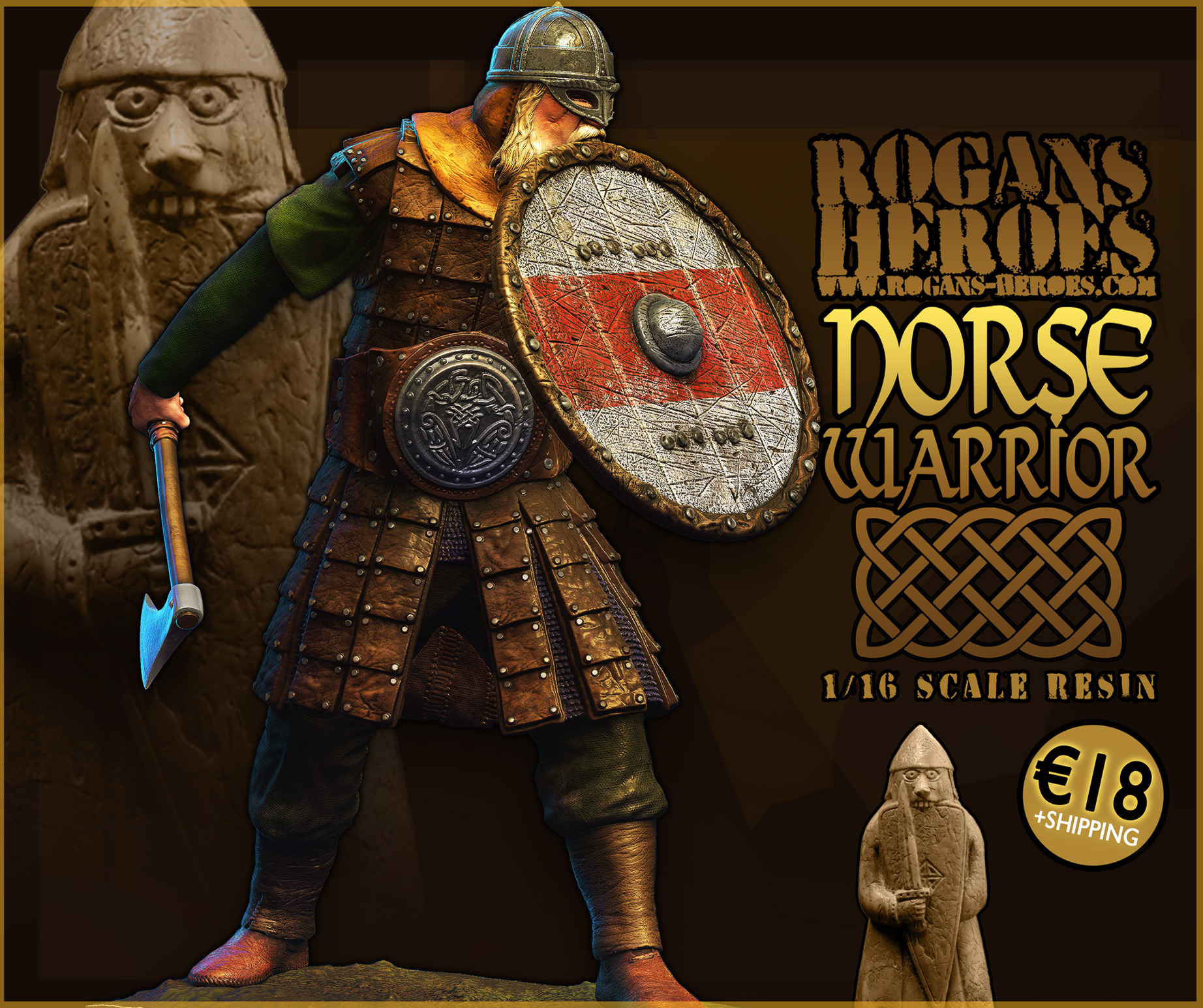 RH005 NORSE WARRIOR
Norse warrior biting shield. Inspired by the Lewis chess set.
Cast in the highest quality plastic resin, the kit contains 1 figure (10 parts including stand).
All parts are vacuum and pressure cast and then inspected to maintain the highest quality.
Please check out the video links and photos below.